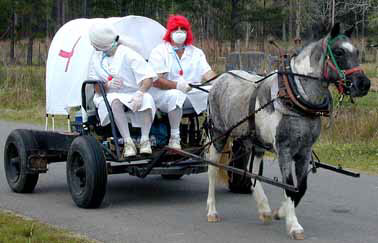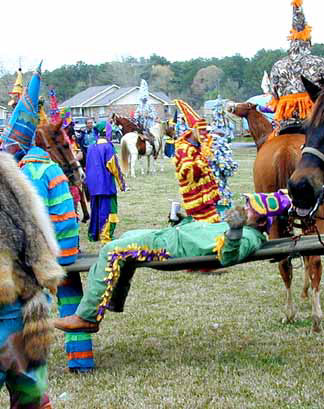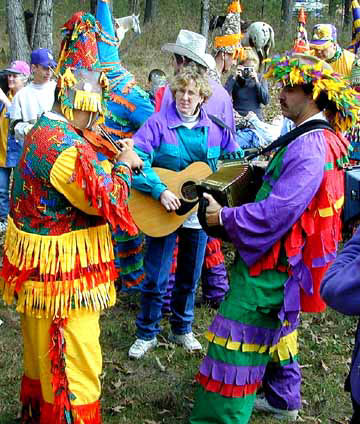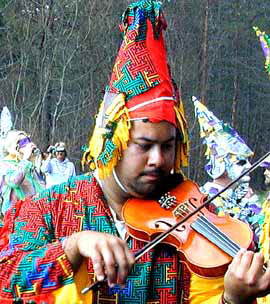 A medical team was on duty throughout the courir, but most of the potential patients would do about anything to avoid undergoing a treatment.
A stretcher was available for transporting patients, and there were plently of eager stretcher-bearers.
Click for additional pictures from the Elton Courir and the arrival in Elton.