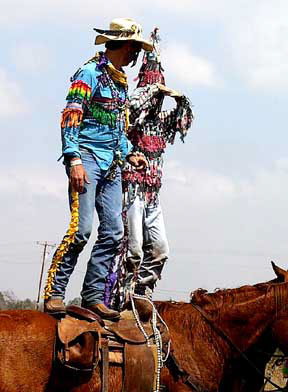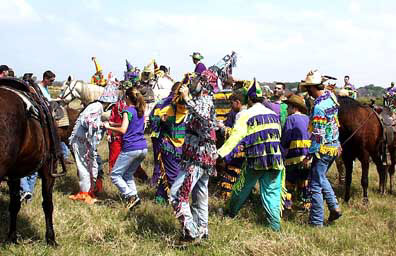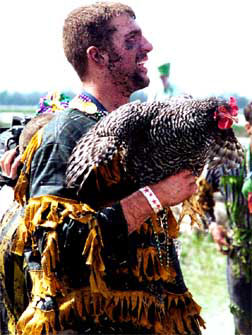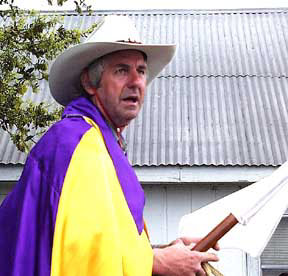 These pictures were taken after lunch in an open field, where chickens were tossed from a trailer.
Some of the Mardi Gras danced on their horses, while others danced on the ground with women near the trailer. Then they chased chickens. The location was near a flooded rice field, where some of the Mardi Gras had to pursue the chickens. They returned soaking wet holding their prize.
Mike McGee, shown at bottom, was this year's capitaine.