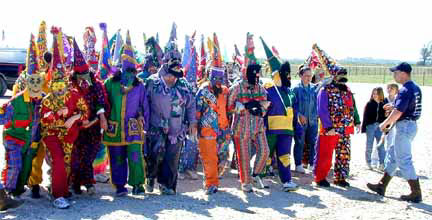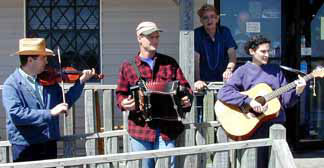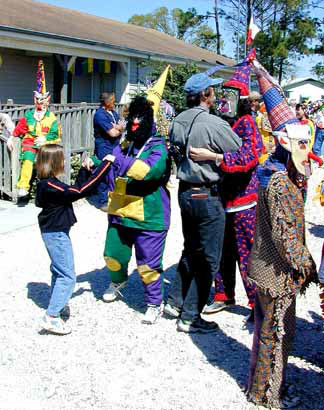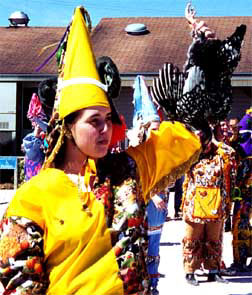 These are scenes at the lunch stop of the Tee-Mamou Women's Mardi Gras Courir in front of D.I.'s Restaurant. As always, the Mardi Gras gather to sing their song, advancing forward during the last verse. Cory McCauley and his wife, Lisa, provided the music.
Among those dancing with the Mardi Gras is Dr. Barry Ancelet, folkorist and head of the Foreign Languages Department at the University of Louisiana at Lafayette.
The Mardi Gras formed a circle to chase a chicken on the shell parking lot before going inside for lunch.