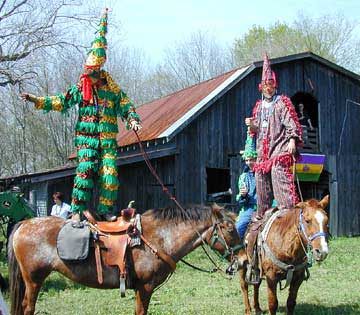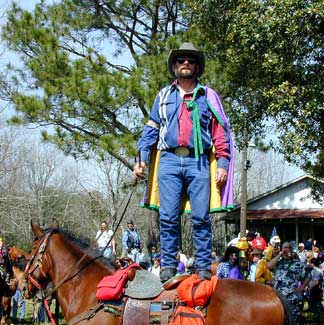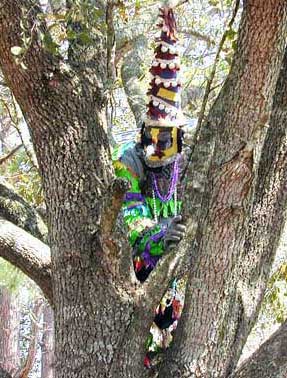 LSUE arrived at Jim and Betty David's home near Church Point after the courir had already made their charge onto the property and after most of the chicken chasing was concluded. However, there was still plenty of activity, as the photographs on this page show.
According to the Church Point News, the awards presented to riders by the Mardi Gras Association this year went to David Rayou, most original costume; Eric Wimberly, most chickens; Richard Daigle, prettiest; Scotty Venable, best all-around; Cory Savoy, ugliest.
Joey Richard is the long-time capitaine. Co-capitaines were Larry Daigle, Tony Douget, Mike McGee (capitaine of the Mamou Mardi Gras), Gary Brignac, Blake Deshotel, Gus Gravot, Larry Richard, Ronald Roy, and Dr. Ty Hargroder, the bearded gentleman seen standing on his horse in the photo at left.