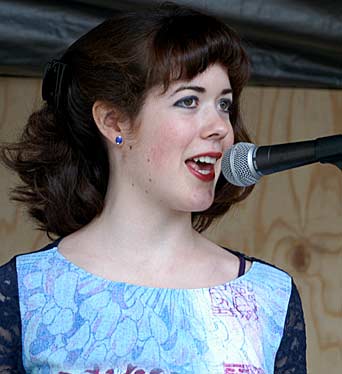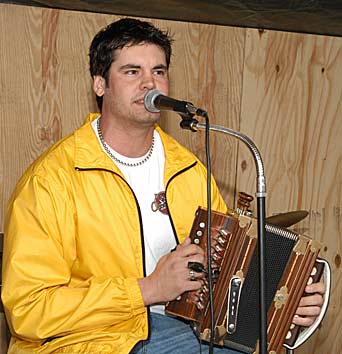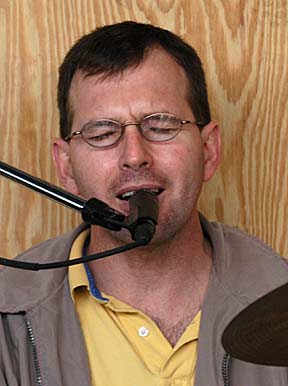 Other musicians who were on stage at mid-afternoon included the young accordionist Brian Smith of Oberlin, who recorded an Acadiana Sounds CD with Courtney Granger; and veteran accordionist Terry Cormier, who plays with Al Roger and Louisiana Pride. Members of Cajun Dance who are pictured include Ray Thibodeaux, on drums and vocals; Jimmy Higginbotham, on guitar and vocals; and Kenneth Thibodeaux on accordion, shown with Alida in the photo below.
Fred Charlie organized an afternoon of performances by musicians who have recorded for his Acadiana Sounds Studio in Eunice. The stage was set up in front of his wife's store, Dee's Cajun Gifts, where his studio is also located. The photos on this page were taken during mid-afternoon between taking photos of the Elton Courir and the Jennings Parade.
The young fiddle player is former LSUE student Alida Viator, who is now at Loyola University, where her father, Étienne Viator, is a law professor. She performs with her father and her brother, Moise (who was unable to be there due to illness), in the band Eh, La Bas. Fred Charlie is shown immediately below on guitar.