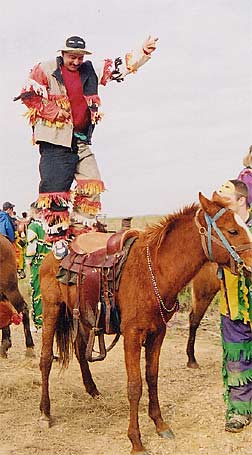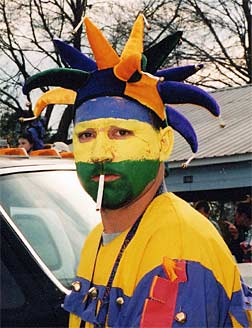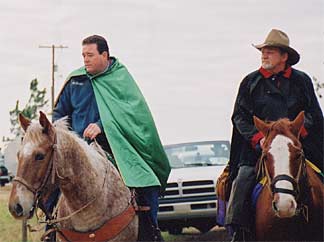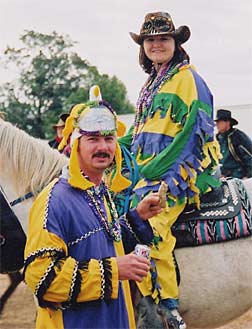 In 2003, the L'Anse Maigre Courir, held on Sunday, went co-ed. For the first time, women were allowed to take part in the run.
The photographs on this page were taken by LSUE student Maranda Cormier, a participant in the courir who is shown in the photo above with her husband. The run is organized as a fund-raiser for the Duralde/L'Anse Maigre Sheriff's Posse/Search and Rescue Squad.
Notice the photo in the left column of the Mardi Gras who caught a pig. The pig chase was held at the conclusion of the run.
All photos on this page by Maranda Cormier.