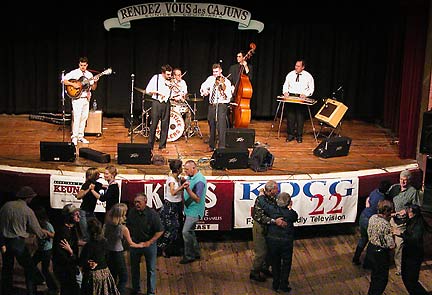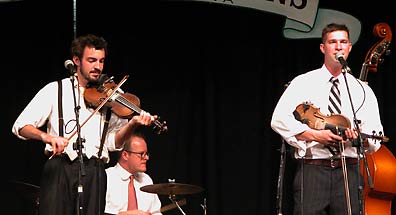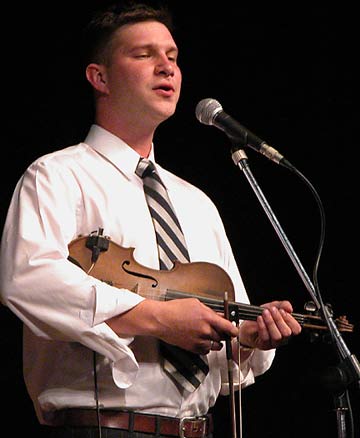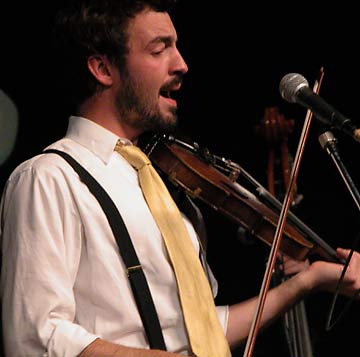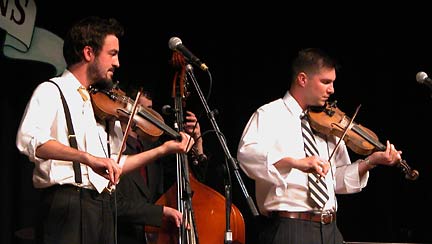 LSUE's photographer was off chasing down courirs for much of Sunday, so these photos do not include the annual boucherie that starts about 10 a.m. next to City Hall in Eunice or the Children's Mardi Gras Courir that parades through downtown Eunice about 3 p.m.
Instead, the photos include musicians who performed for street dances and at a special event performance in the Liberty Theater featuring The Red Stick Ramblers, who are shown at left: Chas Justus, guitar; Joel Savoy, fiddle; Glenn Fields, drums; Linzay Young, fiddle and most lead vocals; Eric Frey, upright bass; and, sitting in on steel guitar, Terry Huval.
The photo immediately below shows Charlo, leader of the Cajun and Swamp Pop band Southern Tradition, the group that performed on the main stage for the boucherie.
At the bottom of the page is a Cajun band performing in front of Dee's Cajun Gifts, with Jason Frey on accordion, Ken Smith on fiddle, Ray Thibodeaux on drums, and Randy Bellard on guitar.