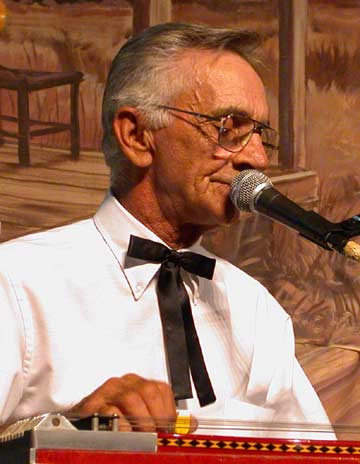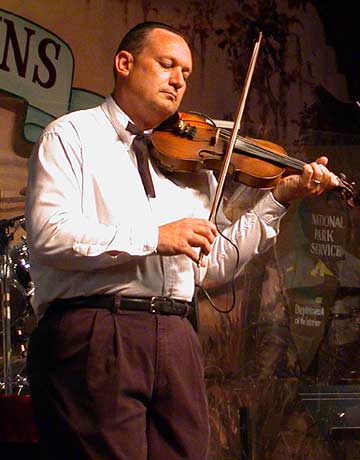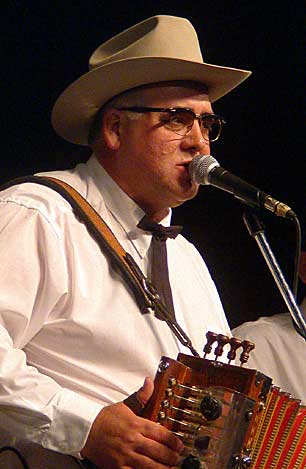 On June 22, 2002, The Jambalaya Cajun Band paid tribute to the music of the late Aldus Roger and the Lafayette Playboy's by featuring guest musician Phillip Alleman, one main vocalists for this legendary group. Alleman, who is a supervisor in the City of Eunice Transportation Department, played with the Lafayette Playboys for 25 years.

According to a biographical sketch published when Alleman was honored at the Rayne Frog Festival in 2001, he was born in Rayne in 1940. He began performing at the age of nine and first went on stage with the Lafayette Playboys at the age of 11, first on guitar, then on drums, and then, at age 15, on steel guitar. While with the Lafayette Playboys, he wrote the lyrics to "The Last Waltz" and "I'll Be Lonely."

The Lafayette Playboys were one of the most popular dance hall bands in South Louisiana, frequently playing seven nights a week at places like the Welcome Club in Crowley, the Reno Club in Kaplan, the Midway Club in Breaux Bridge, and the Country Club and Bon Temp Rouler in Lafayette. The Playboys also performed on KLFY's Saturday afternoon television music show from 1955 until 1970.

Raymond E. François in Yé Yaille, Chère! provides music and lyrics to a number of songs on which Alleman handled the vocals: "Diga Ding Ding Dong," "KLFY Waltz," "Valse de Port Arthur," "Wafus Two-Step," "Je m'ennuie pas de toi," "Lafayette Playboys' Waltz," "Lovesick Waltz," "Une autre chance," "O.S.T. Special," "Attention c'est mon coeur qui va casser," "Valse à Alida," "Valse d'ennui."

Alleman stopped playing when his wife died in 1978, but he resumed in 1990, performing with Aldus Roger again, with the late Blackie Forestier, and with Donald Thibodeaux and Cajun Fever, and the Louisiana Cajun Heat Band.

As the photographs on this page show, Terry Huval and The Jambalaya Cajun Band not only managed to recreate the sounds of the Lafayette Playboys but also dressed the part. Accordionist Reggie Matte even put on the same kind of glasses worn by Aldus Roger.
---
Phillip Alleman is shown on steel guitar in the top photo. Terry Huval is on fiddle, and Reggie Matte, with his Aldus Roger glasses, is shown on accordion.