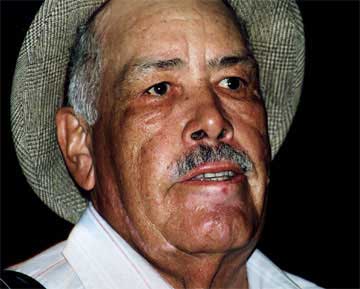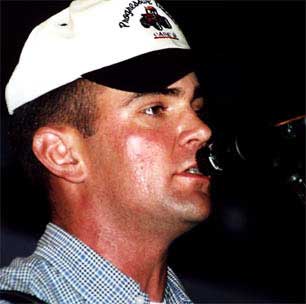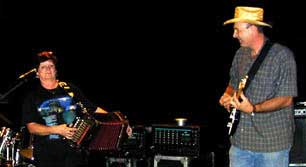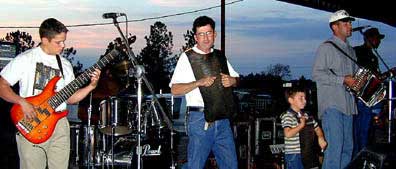 Click here for to return to the first page.
Click here for more pictures of musicians.
Click here for pictures of the crowd and of Geno, family, and friends on stage at the end of the event.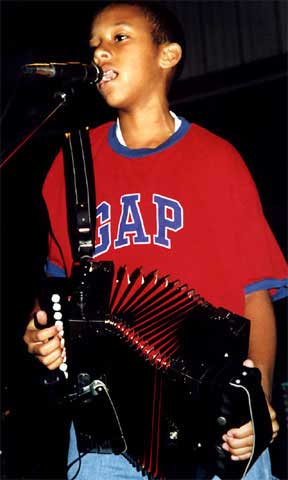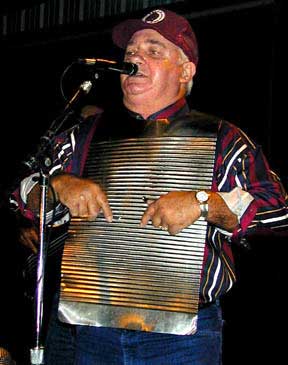 Pictured are just some of the musicians who performed at Geno Delafose's 2000 Fan Appreciation Party. At top left is Goldman Thibodeaux, a Creole musicians who has recently teamed with Calvin Carriere on a new CD. Next to him is one of Geno's nephew's Jeremy Fruge, who has started his own zydeco band. Beneath Goldman Thibodeaux is Horace Trahan, who is also shown with his band, the New Ossun Express, in the bottom left picture. The other pictures show Sheryl Cormier and Blake Castille on stage and Sheryl's husband, Russell Cormier, playing ruboard and singing.
Go to the first page on Geno's Fan Appreciation Parties.
Go to LSUE's main page on Geno.