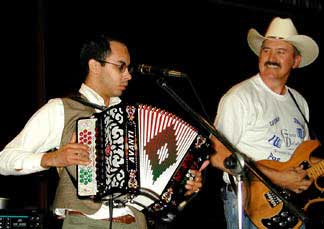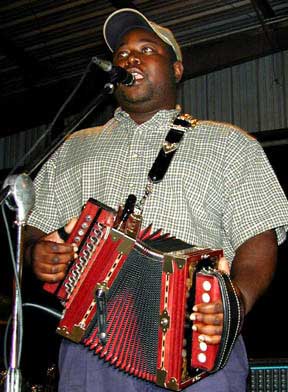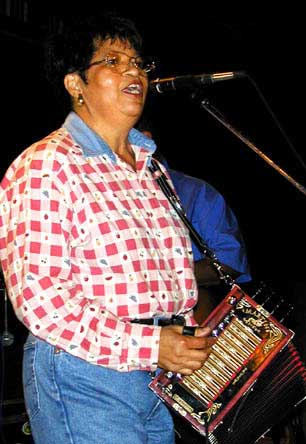 Other musicians who performed at Geno Delafose's 2000 Fan Appreciation Party included Miguel Fontenot, shown in the top picture on accordion, the leader of a Texas-based zydeco band; Joseph Hall, a young man who has studied accordion with the legendary Bois Sec Ardoin; and Mary Jane Broussard, Bois Sec Ardoin's niece.

Click here for to return to the first page.

Click here for pictures of the crowd and of Geno, family, and friends on stage at the end of the event.

Go to the first page on Geno's Fan Appreciation Parties.

Go to LSUE's main page on Geno.