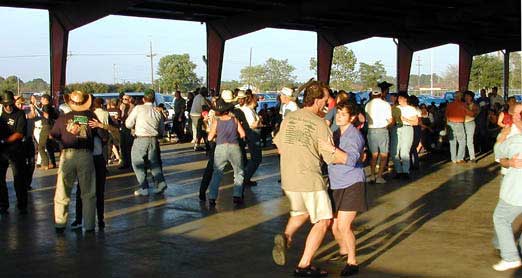 Many people were still arriving when Geno Delafose and French Rockin' Boogie started up the music about 5:30. The large pavilion is an excellent location for outdoor dances. Shown in the foreground above is Todd Ortego and his wife, Debbie. Ortego, who owns a record store in Eunice, is co-host of a Sunday afternoon zydeco radio show on KVPI inVille Platte.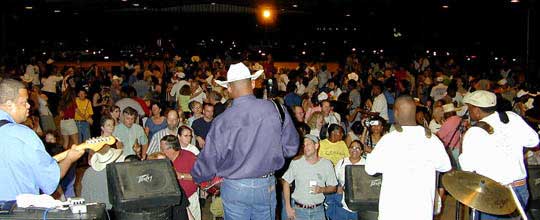 The shot above was taken near the end of the evening when Geno and his band returned to the stage. Many people gathered in front just to listen, while the floor behind them also remained crowded with dancers.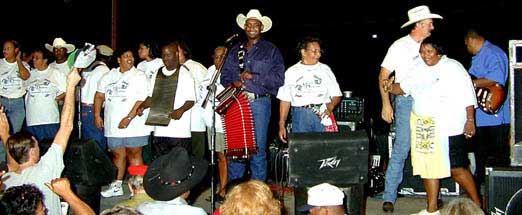 At the end of the evening, Geno asked all the people on stage who helped him put on the fan appreciation party so that the crowd could give them some well-deserved applause. That's Jo Ann Delafose, Geno's mother,standing next to him.
Go to the first page on Geno's Fan Appreciation Parties.
Go to LSUE's main page on Geno.