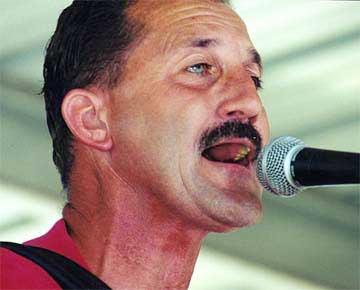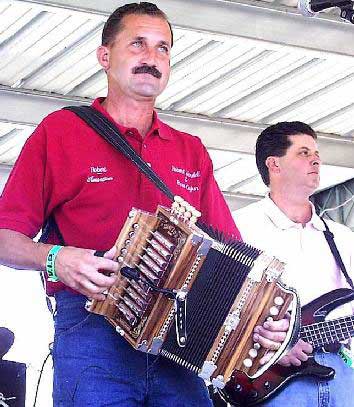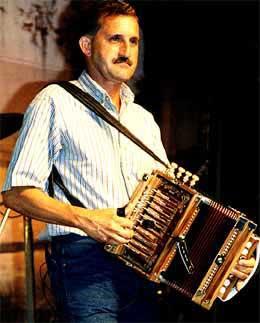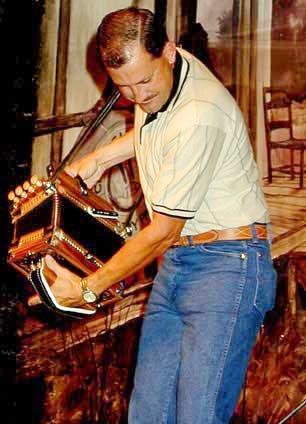 Robert Jardell, who was born in Morse in 1957, has been playing accordion since he was eight years old. As a teenager, he was influenced by the Nathan Abshire's style of accordion playing. In 1975, he began playing with the Balfa Brothers. Jardell performed on two of Dewey Balfa's albums, Souvenirs and Fait à la Main, still available on CD from Swallow Records. He also appeared with Dewey Balfa and his daughter Christine in the movie The Big Easy in a scene in which New Orleans seems to have been magically transformed into rural Southwest Louisiana.
After a trucking accident, Jardell was sidelined for five years, but he made a remarkable comeback. After organizing his own band, Pure Cajun, he recorded his first album at Acadiana Sound Studios in Eunice. That album, released by Swallow Records in 1995 under the title Robert Jardell and Pure Cajun, received the Cajun French Music Association's Le Cajun Award in 1996 as the best first album of the year. Pure Cajun was named Band of the Year, Jardell received the Best Male Vocalist award, and he also won the Song of the Year award for "Where Were You Last Wednesday?"
A second album, Cajun Saturday Night Dance, followed in 1998, also released by Swallow. It includes a couple of instrumental numbers by Jardell and three new songs, "Gonna Get Drunk," "Sitting at the Bar," and "I'll Never Win Your Love." Other songs on the CD reflect Jardell's commitment to traditional Cajun music, including Nathan Abshire's "Musician Blues," Dewey Balfa's "Mon Coeur Fait Mal," D.L. Menard's "Bachelor's Life," Belton Richard's "Waltz of No Return," and Will Balfa's "Cowboy Waltz," among others.
For more information about the band, contact Robert Jardell, (337) 788-0086.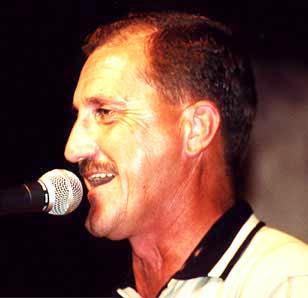 Robert Jardell is shown in the top left photograph performing during the 1999 Festivals Acadiens in Lafayette with Jody Viator on bass guitar. The other photographs were all taken during performances at the Liberty Theater in Eunice. In one photograph, Jardell is shown playing a rousing version of Nathan Abshire's "Pine Grove Blues," swaying his accordion near the end of the number just as Abshire used to do. The members of Pure Cajun who played during that performance in July 2000 are shown below, including Brazos Huval on fiddle; Jebb Huval on guitar; and Jody Viator on bass guitar.