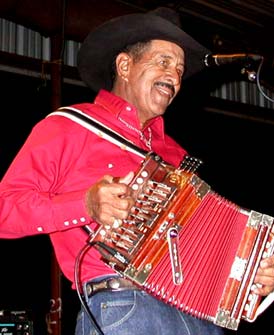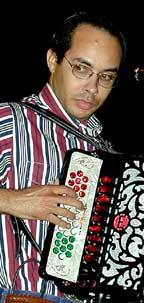 Pictured are some of the guest musicians who performed during Geno Delafose's Fan Appreciation Party October 13, 2001. In the left column, from top down, are Willis Prudhomme, Miguel Fontenot, and Goldman Thibodeaux. Shown in the other column are Horace Trahan, Lawrence "Black" Ardoin, and Jeremy Fruge. The picture o ther dancers at the Eunice pavilion was taken about 5:30 about the same time the sun was setting behind clouds that had produced an all-day rain.
Click here to return to the opening page on Geno's fan appreciation parties.
Click here to return to the first page on the 2001 fan appreciation party.