Note: This page has not been updated since it was posted in 2000. The band Tout Les Soir is still very active in 2009, so check out the link above for the latest information, including the current band members.
Tout Les Soir is a Baton Rouge-based Cajun bands with roots in Church Point and Florida.
Rodney Thibodeaux, a Church Point native who now lives in Port Allen, has led his band to Le Cajun Award nominations by the Cajun French Music Association for the group's two albums, First Night Out, released in 1997, and Dansé! Tout Les Soir, released in 1999. Thibodeaux also was a 2000 nominee for the Accordionist of the Year Award.
Thibodeaux has been a musician for decades. His experience includes playing in the late 1960s with the Rhythm Masters, forming the Echofee Cajun Orchestra in the mid-1980s, and establishing another Cajun band, the Bayou Blasters, the group that eventually became Tout Les Soir.
But it was Florida native Suzanne Fallon-Diez who walked away with the 2000 Le Cajun Female Vocalist of the Year Award. Remarkably, as John Wirt described in a feature article in the Baton Rouge Advocate Sept. 1, 2000, Diez did not begin singing professionally until 1997, and she does not speak Cajun French.
In 1995, Diez and her future husband were regular dancers at Brunet's Cajun Restaurant in Baton Rouge, where Thibodeaux and his band often play. When Thibodeaux heard that Diez could sing, he insisted that she join the band on stage, refusing to continue with the music until she offered a few words of "Jolie Blonde." Impressed by what he heard, Thibodeaux began inviting Diez to join the band each time he returned to the club. At first Diez suffered from stage fright, but then she started having fun. After two years singing with the band informally, Diez became a regular member.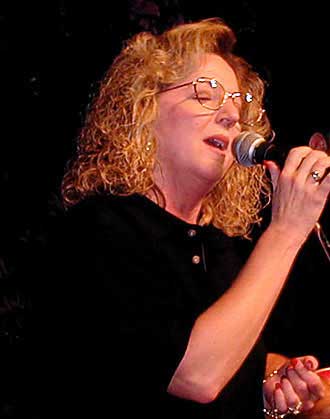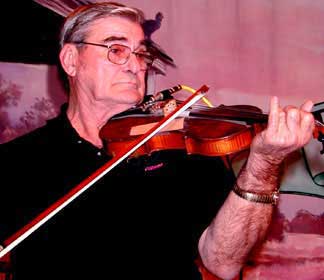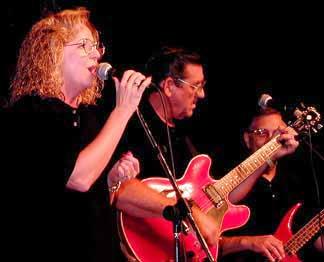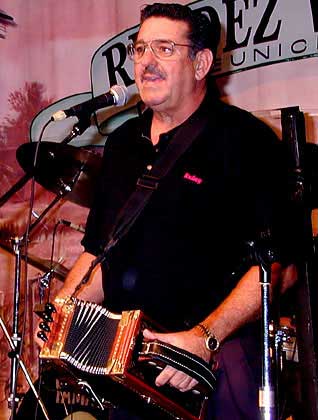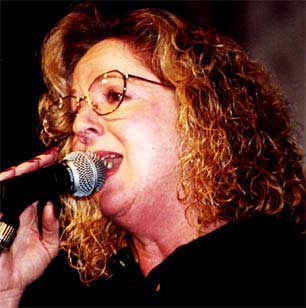 Today on stage it is obvious that Diez really enjoys performing. As she told Wirt, "I can truly say, when the music starts, I'm having fun, and I'm gonna have fun until it stops." Thibodeaux is Diez's coach in singing Cajun French, which she learns phonetically, so that her vocals are admired both for her ability to express the song's emotion and the clarity of her delivery. In a song written by Thibodeaux and included on the CD, Diez describes her transition from Florida to Louisiana: "Je suis Cajun dans mon coeur."
The 1999 CD Dansé! Tout Les Soir also features Diez singing "LuLu Mac" and performing duets with Thibodeaux on Vin Bruce's "Les Bons Vieux Jours" and Helen Boudreaux's "Une Deuxième Chance." The album also includes another original song by Thibodeaux, "La Galerie en Arrière Two-step," and offers covers of Cajun favorites like "Allons Danser," "Diga Ding Ding Dong," "Cajun from Church Point," "Tous les Soirs," "Jongle à Moi," and "Attention, C'est Mon Coeur Aprés Casser": a total of 16 cuts. The band members sing three- and four-part harmony on a number of the cuts. The album was recorded at Master-Trak studios in Crowley and released through Dye Records in Addis, La.
Other members of the band are Gilman Aguillard on fiddle, a Eunice native who now resides in Port Barre and who has been playing with Thibodeaux since the formation of the Echofee Cajun Orchestra; John Ortis on rhythm guitar and vocals, a musician whose career started with rock and roll but who began playing Cajun music with the band Rice and Gravy and then joined Tout les Soir in 1995; Butch Golsan on drums, a musician who joined the band in 1997 after many years playing with a variety of other types of bands; Butch Landry on bass and vocals, a veteran of the swamp pop band Randy and the Rockets and of the Cajun bands the Red Hots and the Jay Cormier Band.
In addition to still performing regularly at Brunet's, the group has played at festivals and other venues around the South, has been booked on cruises out of New Orleans, and, as shown on this page, has played at the Liberty Theater in Eunice, where their performance in October 2000 was very well received.