Jeremy Fruge, a nephew of Geno Delafose,
is shown on accordion with his band, |
Jeremy and the Zydeco Hot Boyz.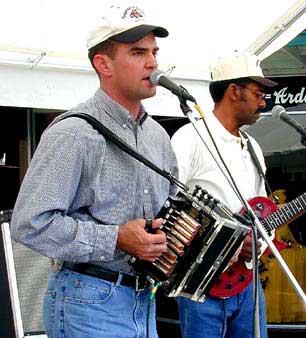 Horace Trahan and the New Ossun
Express played on a stage near Laurel
Avenue. Band members shown below
are Brazos Huval, John Best, Paul
Delafosse, Horace Trahan, and Paul
Washington. Street dancers are shown
in front of their stage.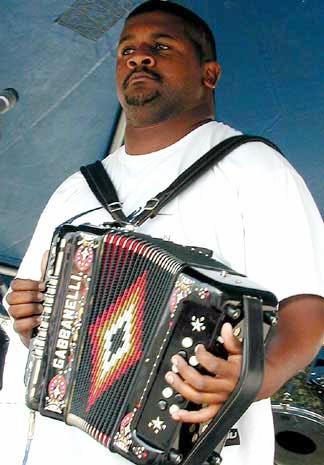 Eunice's own JoJo Reed and the Happy Hill Zydeco Band performed on the main stage during the first half of the afternoon.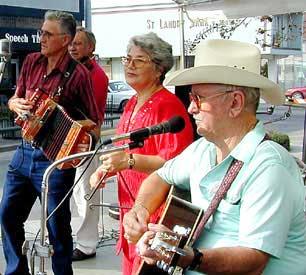 Molin Rouge performed traditional Cajun music later in the afternoon. Larry Miller is shown on accordion, with Pilar David in triangle and J.B. David on guitar.