Impression from Bristol 2009
Below some links to report, photos and films.
Thanks all for posting.
Our band at the Bristol Cajun and Zydeco festival - 2009

Some time ago already we were asked by the organisation of the Bristol Cajun and Zydeco festival to come over and play. The festival took place in The Folk House and lasted from 16 October up until 18 October. We were invited for the whole duration of the festival and the organisation took very well care of us (Satu to be exact). What a tremendous atmosphere, for three days on end and sold out each day. Everybody is very relaxed, having great fun and is out on the dance floor for as long as the music goes on. Being a cajun-player what more can you want? Saturdaynight we played for an hour before and after the break and judging from the audience we might have gone on for yet another hour.
A nice bonus for us at the time of the festivalwas signing the contract to come and play with Tim and Madeleine at the Cecil Sharpe House in Camden Town London on 4th December. Hopefully the crowd there will be just as cajun-minded as they were in Bristol.
Anyway, I'm much looking forward to it already.

Ed van Dorp



The beginning with Cajun Roosters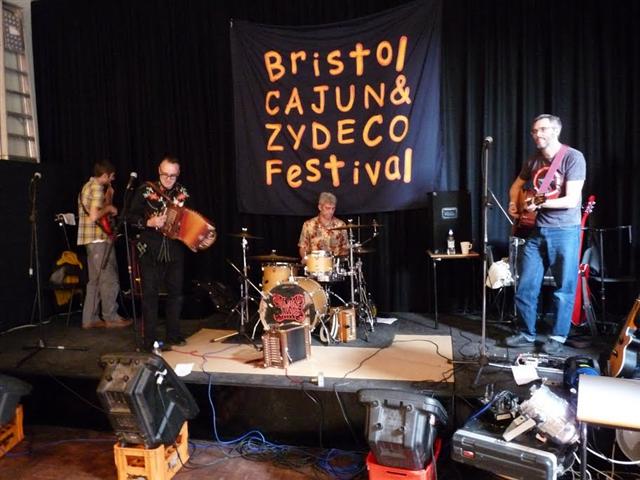 The Cajun Straw Dawgs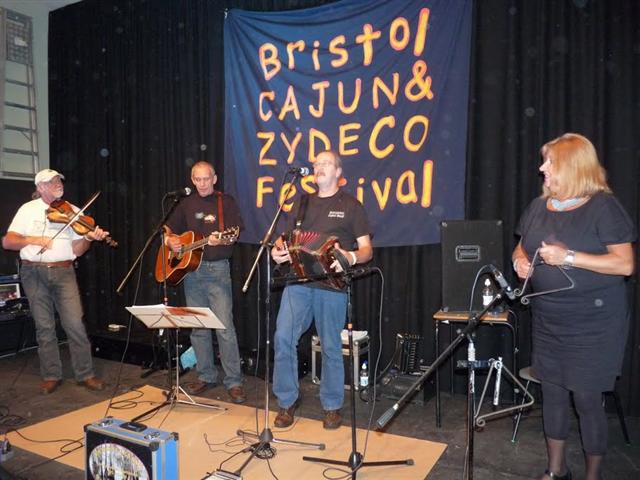 Downtown Cajun Band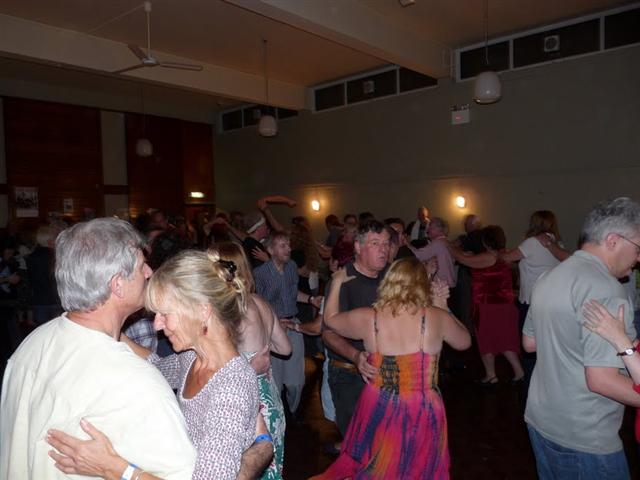 Petite et la Gross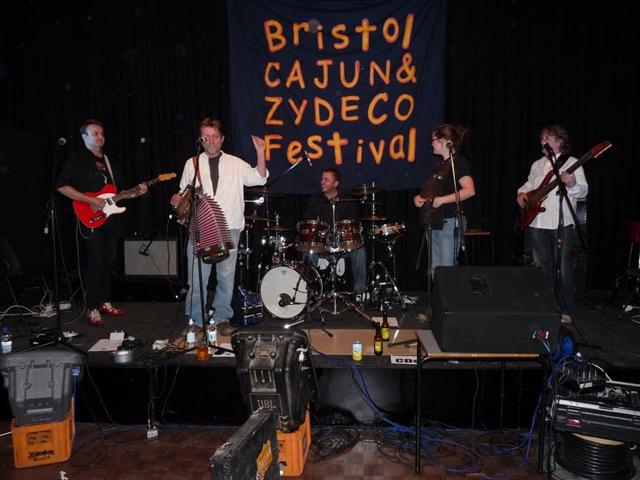 Zfunk




Last changed on 27-10-09 .