Impression Raamsdonksveer 2005
Photos Jan Ghuijs and Derk Habers
It was a fantastic festival and especially the afterparty was impressive.
When I say that beer is poured into glasses only few people want to believe that.
"That can't be true" is an often heard reaction.
In Raamsdonksveer it apparently can and the atmosphere was great as always and the place was crowded.
The sound was fine all during the weekend, and in the house of Blues it was even perfect.
I witnessed very good acts during the afterparty by The River Zydeco Band,
Des Fais Do-Do, Sean Ardoin (magnificent) and Cajun du Nord.
Because of the smaller space the interaction between public and the musicians is more intimate.
Now and again it sounded like a CD playing.
The balance between the instruments could'nt be better.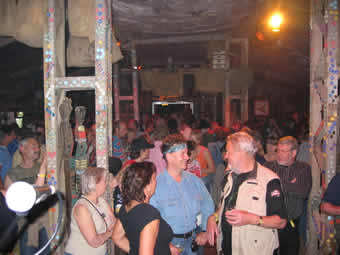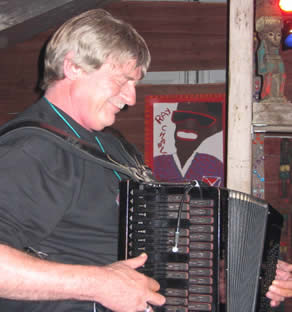 The House of Blues and Jo at it during the afterparty

For Cajun I thought Pain de Mais was great, but I had already found that out in Saulieu.
In the Cajun Barn you could also enjoy top music.
On the dancefloor all the acquired tricks, taught by Harold Guillory were tried out.
When you see Harold dancing next to you get to think what the hell am I doing here.
Come to think of that there were more top acts on the dancefloor.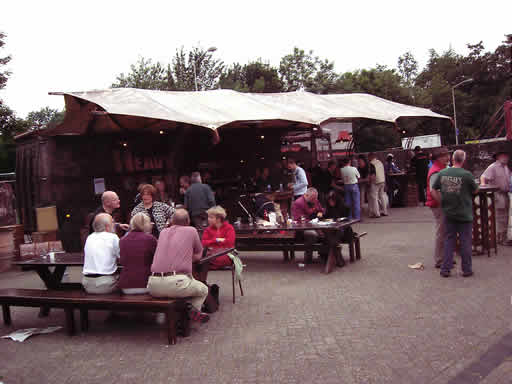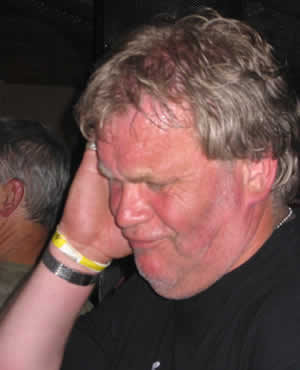 The outdoors "place for idle talk" and a frowning Jan Bos.
The great thing about the festival is that you come to meet many people you know.
The camping and the "patio"between the tents are meeting places where people jam and talk.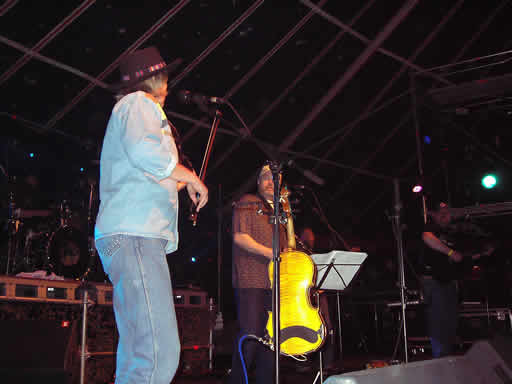 Cajun du Nord in action with Elsebeth Krogh and Arve Haland.
In the picture we also see the winner of the Cajun Award.
By the look of her instrument I gather she won in the category of the violion.
Michael Bentele puts a lot of energy into something like that ant to be honest recognition is always nice to get.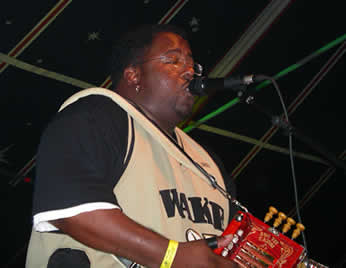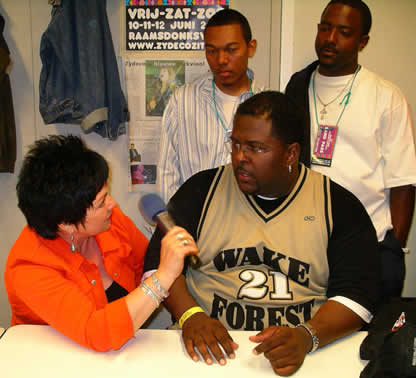 Sean Ardoin on stage giving an interview.
Three days of swinging it out with much variety in the music and all that in an exuberant Raamsdonksveer.
I am sorry if I haven't mentioned everybody, but it was
A FANTASTIC WEEKEND !!!!!

This page last oudated at 26-8-05 .