Louisiana is an excellent place to do business. The state is committed to providing support and incentives for businesses locating in Louisiana. Institutions of higher education like LSUE, as well as the state's community colleges and vocational-technical institutions, will work with any business to provide training or other services. The people of Louisiana share traditional values, including a strong work ethic. The state is also rich in a variety of natural resources.
For more information about Louisiana, contact the Louisiana Department of Economic Development, P. O. Box 94185, Baton Rouge, LA 70804; phone (225) 342-3000.
Louisiana has eight Planning and Development Districts that provide services that could be of assistance to those considering starting, relocating, or expanding a business in Louisiana. Acadia, Evangeline, and St. Landry Parishes are part of the Acadiana Regional Development District. Jeff Davis Parish is in District 5, Imperial Calcasieu Regional Planning and Development District.
LSUE offers individual assistance to businesses on request (depending on availability of resources). Contact the Office of Continuing Education, (337) 550-1390 (dpulling@lsue.edu).
Information on business licenses and permits, as well as other related topics, is available from the Secretary of State at Geauxbiz.com.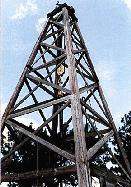 Links
Return to Central Acadiana Gateway Main Page
Updated March 2009
These pages were established and maintained by David Simpson, who retired from LSUE in 2009.