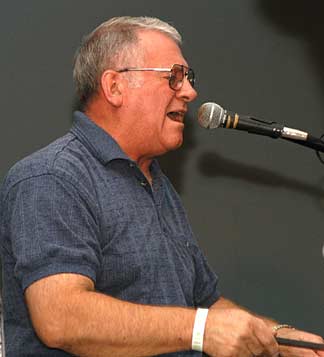 Jamie Berzas and Joe Simon are shown in the right column. Shown above is Vorance Barzas of Eunice, guest vocalist and drummer.
Barzas, who is the son of the late accordionist Maurice Barzas, will be honored at the 2004 festival. For 35 years, he played with his father's band, the original Mamou Playboys, at Snook's Dancehall in Ville Platte. His powerful voice, singing in the old high-pitched style, can be heard on the Arhoolie release Wade Fruge: Old Style Cajun Music, or, better yet, heard live at the Mamou Cajun Music Festival.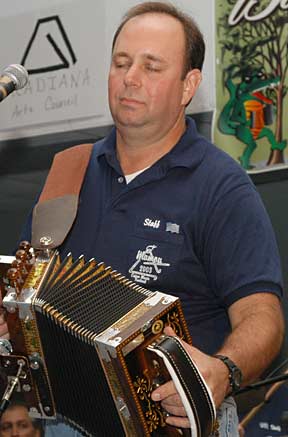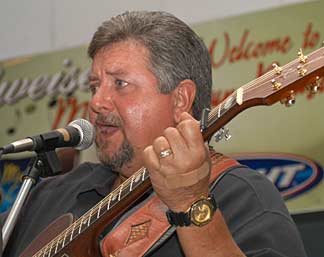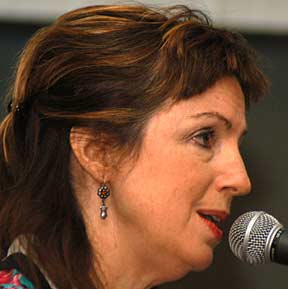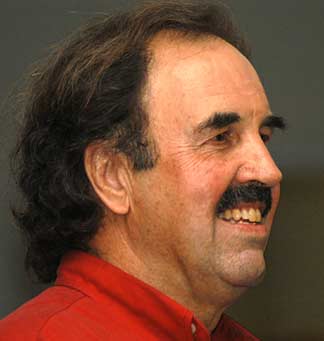 As always, Marc and Ann Savoy, with Ken Smith on fiddle, and Vernon Bergeron on drums, performed at the festival Friday evening.