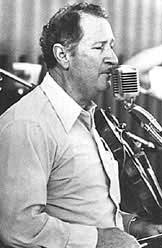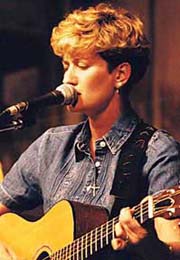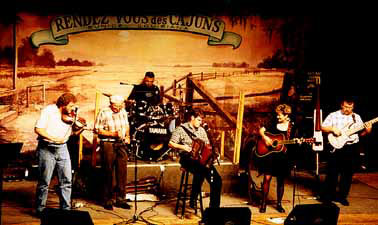 In the top left picture, Christine Balfa shares the joy she experiences playing Cajun music with the audience and with other members of the band during Festivals Acadiens, an event that her father, Dewey Balfa, shown above at LSUE in 1979, was instrumental in organizing in 1974. Dirk Powell and Kevin Wimmer are pictured playing in Mamou. The other photograph of the band was taken at the Liberty Theater in Eunice. That's Burke Balfa, second from left, who at that time was Dewey Balfa's only surviving brother. Burkeman Balfa died August 2, 2004.
Click here to see Balfa Toujours at LSUE and to learn more about Dirk Powell's Appalachian Music.
Click here to see Balfa Toujours at the 2000 Breaux Bridge Crawfish Festival.
Check out Balfa Toujours' MySpace Page.