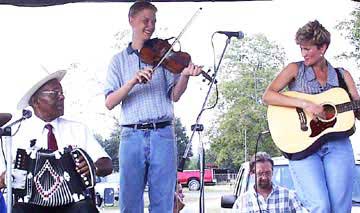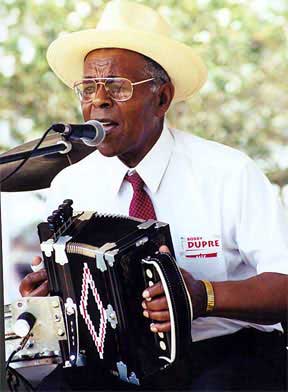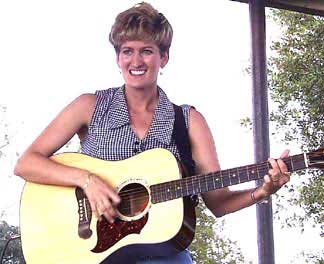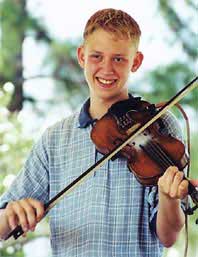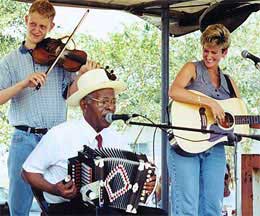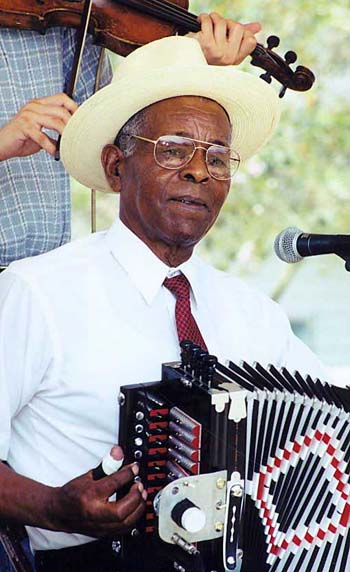 Click here for higher resolution versions of the photos on this page.

The Church of the Annunciation is located in Evangeline Parish, a few miles northwest of Eunice in the rural community known as Duralde. On Sunday, September 12, 1999, the church held its annual bazaar. Like most church bazaars in Southwest Louisiana, the event included food, games, an auction, a country store, and, of course, music.

The weather was bright and sunny, the air still dry after the summer heat had been broken by a short cool spell but warming to near ninety degrees by midafternoon. Those who arrived for lunch about 12:30 (either chicken or pork barbecue for $5) came just as Morris Ardoin, Bois Sec Ardoin's son, had finished playing. The music had stopped so the crowd could go inside the parish hall to take part in the auction. Bois Sec, who would not begin performing until after 2, sat with his wife, Marcelene, and other family members under a canopy, engaged in lively conversations in French. Bois Sec was born near here, where he has lived all his life.

An election was coming up in October, so the grounds were thick with Evangeline Parish politicians and their supporters, who exchanged greetings with everyone and passed out fliers. Bois Sec Ardoin carried their cards in his shirt pocket.

Christine Balfa, Courtney Granger, and other musicians arrived about 1:30. Soon they mounted the bandstand trailer with Bois Sec and began warming up, playing a short version of "Allons Danser" before Christine announced that the music would not begin until the auction was over.

By about 2:30, the crowd began trickling out from the parish hall and gathered in shady spots, forming a semi-circle a little ways from the bandstand. The opening number was "Allons Danser."

When someone requested D.L. Menard's "The Back Door," Courtney Granger, great nephew of Dewey Balfa, obliged. A few people danced, but most preferred to relax in the shade away from the afternoon sun. In between numbers, people would pass by the bandstand to chat. Christine explained in French to one man that her husband, Dirk Powell, was in California playing bluegrass music that weekend.

About 3:30, Christine made the announcement that chicken lunches were now on sale for only $1: a really good price for a large piece of chicken with rice dressing and beans.

By 4 p.m., after playing "Allons Danser" one more time, the group left the stage, and Craig Guillory, who played bass and donated the use of his sound equipment for the performance, began to pack up. The action at the bazaar would shift back inside the hall, where Todd Ortego, owner of the Music Machine in Eunice and host of the "Swamp and Roll" and "Front Porch Zydeco" radio programs, would be the DJ.

Next weekend, Bois Sec and Christine would be playing together before huge crowds at Festivals Acadiens in Lafayette, where Courtney Granger would also be playing as a member of Balfa Toujours. A short time before the bazaar in Duralde, Christine was in France playing with The Magnolia Sisters. But today they all are on home territory near where they grew up, playing at the kind of community event that has been part of the culture of Southwest Louisiana for decades.

Go to LSUE's first page on Bois Sec Ardoin.